2021 Panini XR Football: First Look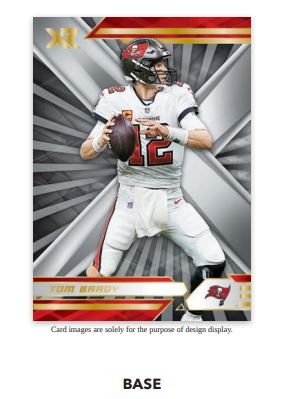 Chase a 100-card base set of all the best current and retired players the NFL has to offer, which parallel to autographs.
Chase all the rising stars of the NFL with a 100-card Rookie checklist!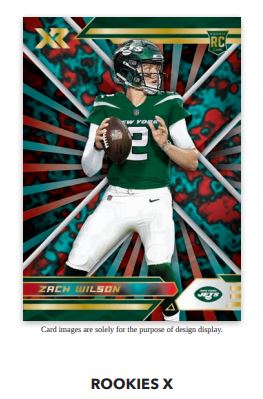 Hunt for the brand-new X parallel of all the best stars and rookies, which is limited to 1 per case on average.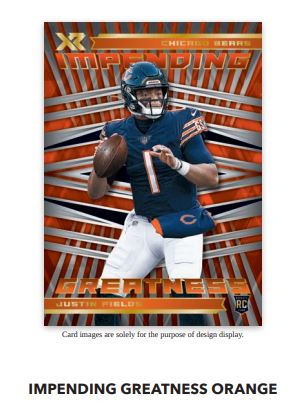 New in 2021 chase the Impending Greatness insert with features Rookies that are poised to make a major impact in their first season in the NFL.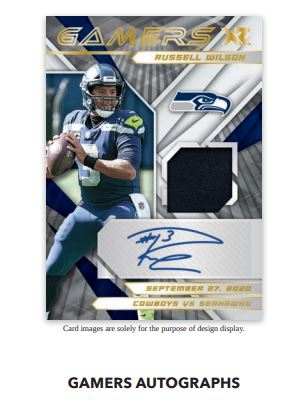 New to XR look for GAMERS Autographs, which feature on game-used pieces of memorabilia and autographs from the top NFL stars!
Look for Rookie Triple Swatch Autographs which feature a slew of 1-of-1s that have unique memorabilia swatches such as sock, helmets, gloves, hats and more!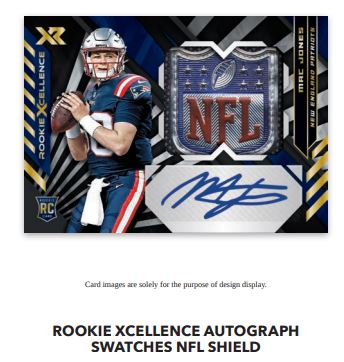 Hunt for oversized Rookie Patch autographs in Rookie Xcellence. Look for names like Justin Fields, Zach Wilson, Trevor Lawrence and many more!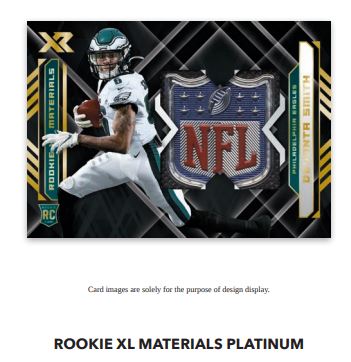 Find oversized rookie jersey cards in Rookie XL Materials that parallel to the 1/1 NFL Shield!
XR Football is back in 2021 and exclusively found in the Hobby configuration.
• Look for the new Base X and Rookie X short-printed parallel. These parallels are not numbered and are found only 1 per case, on average.
• Chase brand-new inserts with Impending Greatness and Vintage Moments!
• Hunt for new GAMERS memorabilia cards and autographs, which feature only game-used memorabilia!
• A staple of XR Football look for a 1/1 autograph in every case!
Recent Posts
Impeccable makes its in-ring debut with WWE! Look for five autographs per box, on average!What to e …

2022 Topps Archives calls upon the illustrious history of the Topps brand once again, with an all-n …

WNBA Prizm returns with a new lineup of rookies, stars and legends! Look for 2 autographs, 24 Prizm …